For sale
Freshly rebuilt and repowered with 25 HP Yamaha 4 stroke engine currently with 2 hours on the clock.
She has come a long way. This project was a stepping stone for me toward the next, larger boat project.
Complete documentation of rebuild here: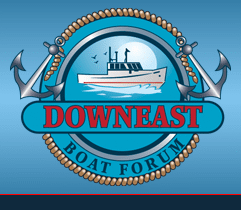 I wasn't really looking for a new project and was more enjoying knocking out some long waiting projects I already had while staying at home. I had seen this boat around for the last couple years and thought it was a cool little skiff. I had also seen some of the "work" the owner had done to it...

downeastboatforum.com
and ready to go.
I am still tweaking some things but for sale while summer is still here.
Come with universal untitled trailer.
Located on Nantucket Island. I can assist with delivery to the Ferry here. They can tow on and then off again for you in Hyannis on Cape Cod
Not quite break even price for me is pretty firm.
Asking$12,500