Today was a great day on the water with Norm Strzynski from Upstate NY who brought along his son and friends for a day of fishing on Stellwagen Bank aboard the RELENTLESS. After yesterday's OK trip with lots of effort Captain Shaun and Ed who was the mate headed east after everyone was settled in. While they were headed east myself and many other captains were headed to a New England Fishery Management Council Recreational Advisory Panel Meeting. Trust me, I would have rather been on board the boat today.
The fishing was excellent with over 60 fish being brought aboard, mostly market cod with some nice haddock in the mix.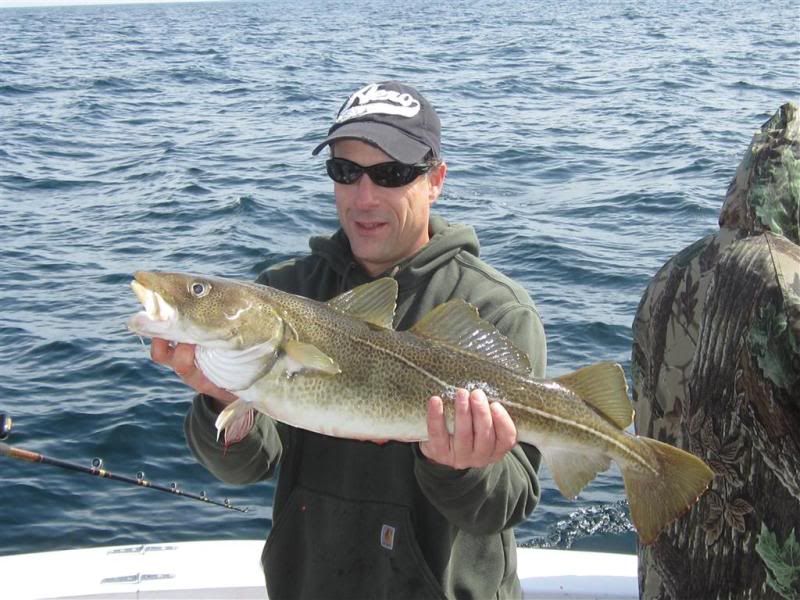 Most of the fish today were caught while anchored up and using a high low rig with fresh clams.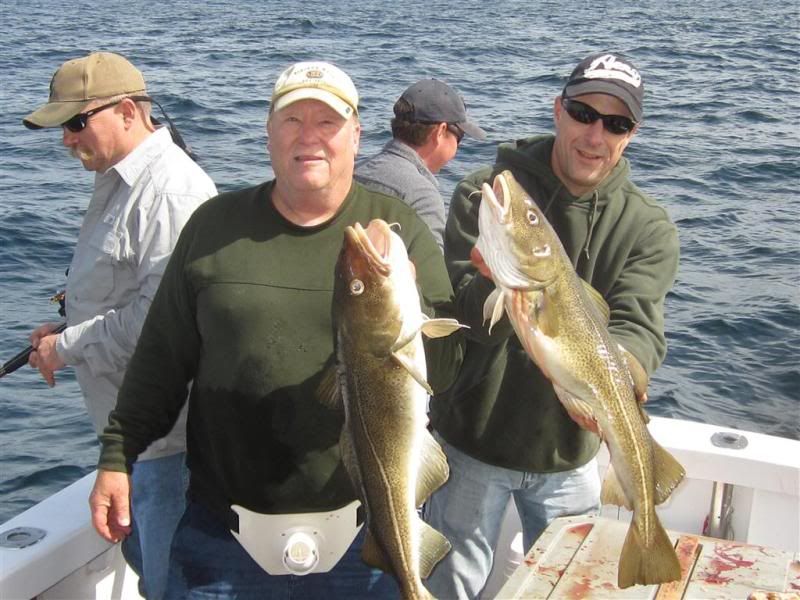 Nothing is better than taking your son or daughter fishing and enjoying the day on the water with them, these are some of my favorite photos to take. Her is Norm with his son Dan during a moment I hope they remember for a long time.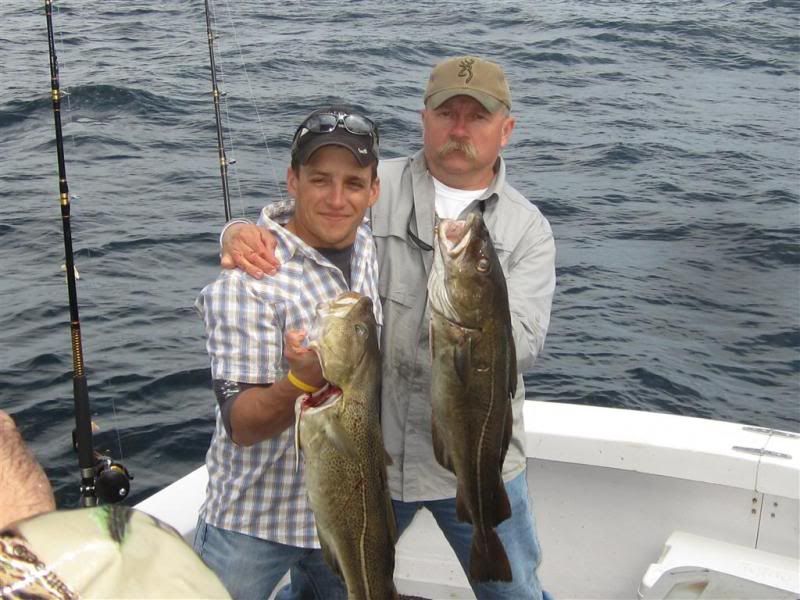 I want to thank the guys for fishing with us and look forward to seeing them aboard on the next trip.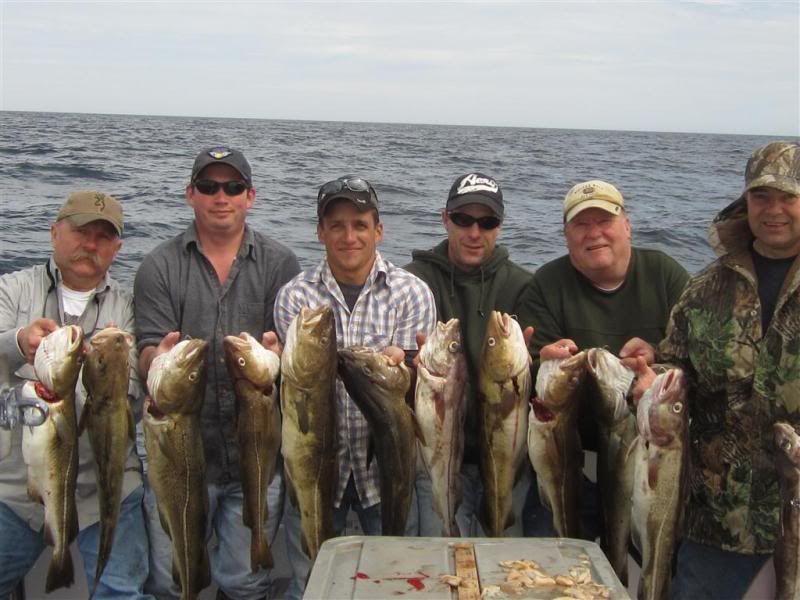 __________________
Captain Dave