FOR SALE
Cummins Marine 6CTA 300 hp continuous duty 6 cylinder mechanical diesel engine
Completely rebuilt by Freeport Diesel and Marine with only initial start up time on the clock.
Rebuild included complete inspection and servicing as needed of heat exchanger, aftercooler and injection pump.
Turbocharger completely rebuilt by Ericson Enterprises.
Comes with 1 year - 1000 hour (whichever comes first) limited warranty
Removed from my boat for upgrade to electronic motor.
Dependable mechanical Cummins ready for long hours of service for a new owner.
Motor is basically as new.
Complete DEBF thread regarding rebuild can be seen here: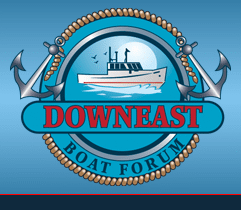 The old mechanical beast is taking up a lot of space in my shop. I had thought of taking a stab at a rebuild but came to my senses as I will never have the time needed. It has a newly rebuilt turbo and a fresh water pump but otherwise she is tired and needs a rebuild. 8.3 liters at 300hp Built...

downeastboatforum.com
Can include delivery along coast from Maine to Connecticut for asking price.
Please feel free to contact me or Freeport Diesel and Marine (
@Tenacity Tuning
) with questions.
Asking $20,000
Thanks for looking